What Our Clients & Partners Say...
What Our Clients Are Saying
Bill is on top of his game!

P&J from PAfrom Scottsdale, AZ

Bill made the entire process so easy. We are on east coast and had many logistical challenges. Bill was extremely thorough in his communication process, got us a great rate with many options and made this process way easier than any home buying experience we've ever had.

I cannot imagine another lender doing a better job than Bill.
---
Best Lending Experience Ever

Mike Walshfrom Phoenix, AZ

This was my fifth home purchase and Bill made navigating the lending part of it very easy and relatively stress free. I was in the process of finalizing a divorce, which made the borrowing process somewhat complicated, however, Bill was able to address all issues (known and anticipated) that arose very quickly. He responded to my calls, texts and emails (there were a lot of them) promptly and even attended my document signing with the title company (first time any lender had ever done this). Best of all, he helped to save me money on my out-of-pocket closing costs, by providing a very conservative estimate of the funds required at signing (it's great when you're prepared to spend $2800 out of pocket and end up only having to come up with $700 thanks for the new dining room table, Bill). I would definitely recommend Bill and Strategic Mortgage to anyone looking to buy a home and I doubt I will ever go with another broker.
---
5 star

I can't say enough good things about my experience working with Bill. He is knowledgeable, attentive, precise, meticulous, communicative and he exceeded all expectations. I will, without a doubt, choose to work with Bill again in the future and would highly recommend him to anyone.
---
Highly recommend bill

draidunfrom Scottsdale, AZ

He has been nothing but amazingly professional and knowledgeable . He was always accessible by phone . I highly recommend him to any body applying for Mortgsge.
---
Thank you Bill

We had the pleasure to work with Bill Kamboukos to get our home loan approved. He was very helpful, responsive, upfront and professional. He made our home loan transaction so easy, he kept closing cost and fee the same till the end with no surprises.

Bill picked the right time to close the loan and save us money on monthly payment when the rate was low.

Bill was available all the time to answer any questions, he was very responsive via phone, e-mail and text. When you deal with Bill, you will feel that he works 24/7 for you.

It is great idea to shop for your loan, but when you deal with Bill you feel that you wasted your time if you shopped around, because simply you will find his service exceeds your expectations.

Thank you Bill for your help on our home purchase.

Ed S.
---
Strategic Mortgage is Great!

David Highamfrom Mesa, AZ

I was referred to Strategic Mortgage by my realtor and I couldn't be more happy. Bill made everything easy and was great about providing detailed answers for every question I had. I really appreciated Bill's professionalism, prompt follow up and efficiency throughout the entire process. If you need expertise around getting a home loan I would highly recommend Strategic Mortgage!
---
A Must Hire!

abcistacofrom Phoenix, AZ

We had the privilege of working with Bill during our home purchase and we received nothing but excellent service. Bill never pressured us and answered any questions we had day or night. Definitely not a self-serving professional, very understanding, and softhearted. Thank you for your help and getting us into our beautiful new home!
---
The best in the valley

rachel piccionefrom Gilbert, AZ

After searching through dozens of mortgage lenders across the east valley, we were lucky enough to finally find Bill with Strategic Mortgage. My husband and I had been trying to get quotes from other mortgage lenders for a couple of weeks prior, and were never given the respect that we deserved, or even had the process explained properly to us. The other lenders just wanted our money, then to never hear from us again.

Bill was by far the most professional, respectful, and helpful lender that we had the pleasure of speaking (and eventually working) with. From the first phone call, I felt at ease about this process and I was certain that Bill was the guy that we'd want to work with.

Before, during, and after our refinance, Bill was readily available for any questions that we had. He made sure that we knew what was going on, and made sure that we felt good about the process.

I am certain that Bill and Strategic Mortgage are the best in the valley. Give him a call, and you'll find out, too!
---
Professional and Excellent Customer Service

kcalderonrnfrom Phoenix, AZ

Bill provided us with excellent, professional service while going through the process of buying a new home. He was so timely and informative about each step of the process. I would highly recommend him for mortgage services. He is very knowledgeable and provides exceptional customer service.
---
Outstanding!!!

laura a gironefrom Surprise, AZ

Bill expedited our loan to ensure we could move into our house in a timely manner. He communicated with us on a regular basis to keep us updated during the loan process and had answers to all our questions. We highly recommend Bill Kamboukos to our friends and family to assist in their loan needs!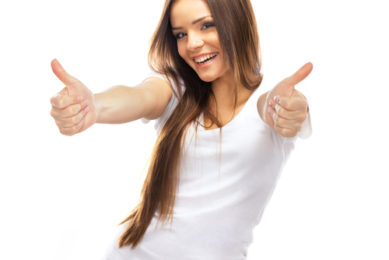 [gravityform id="2″ title="false" description="false" ajax="false"]